Described as an enigmatic band with a distinct identity, Neon Fields formed in 2020, mere weeks before the start of the global pandemic. Throughout the proceeding lockdowns, the southwest UK-based trio pushed the boundaries of rock and electronic music in isolation, sharing music remotely and refining their style. The result was a unique and sophisticated sound that captivated audiences with cinematic soundscapes, industrial tones, and creative narratives.
Based in Bristol UK, Ed Barrett (vocals), Luke Russe (Drums) and Piers Ward (Keyboards/Guitars) draw from a diverse set of influences and seamlessly traverse multiple genres to deliver their brand of electronic rock. Their self-titled debut album released in August 2022 has received enthusiastic approval from critics and fans.
In the short time since Neon Fields arrived on the scene with their exhilarating release, Light Them Up, they have continued to release material that resonates with a continually growing international fanbase.
As one article put it, Neon Fields creates a distorted and thrilling listening experience with a resounding blend of sound, enticing the listener and keeping them fixated on the music pouring into their ears.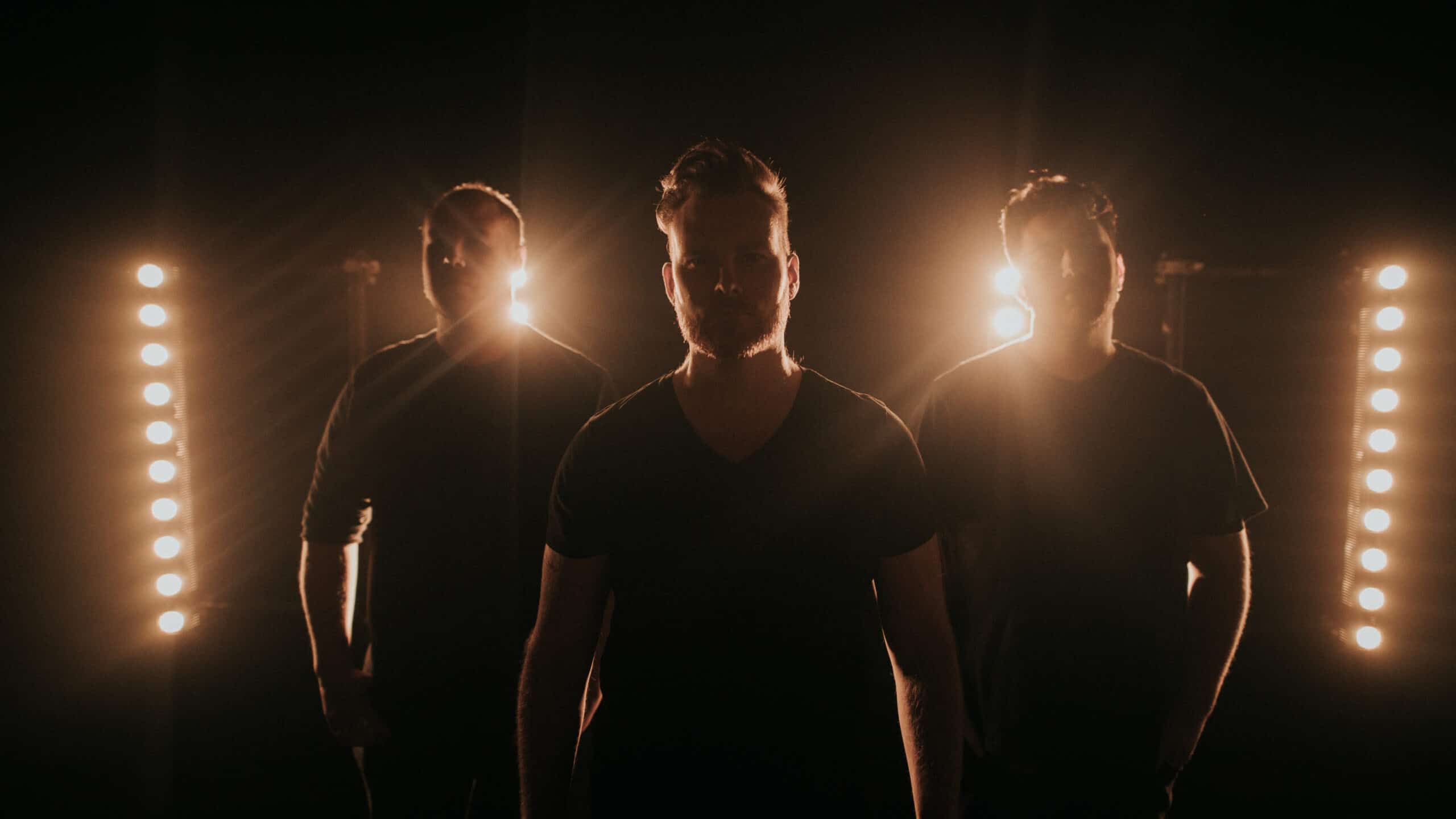 Overall, 'Light Them Up' is pure excitement and energy. There's no hectic feel present, it's as if the track knows exactly what it is doing. As if it all was said and done long before the track even started.
I really like this ever-knowing wisdom connected to the tune. Circling around the theme of a paranoid schizophrenic who's convinced that he is being watched and hunted, the track manages to transmit this exact uncomfortable feel, but with an overwhelming pressurized undertone.
Read the full review here
Neon Fields light the touch paper in standout debut release. 'Light them up' is the standout debut from South West UK band Neon Fields. It is 6 minutes 40 seconds in length but unlike some Netflix series, at no point does this seem overstretched or lack periods of quality. It feels like the band take us on an epic journey from start to finish. It doesn't follow the scripted patterned format that you see in many songs and it holds intensity throughout, evoking anticipation in the masses.
Read the full review here
Tonight's highlight goes to "Bleak", the third single from Brits Neon Fields. The vocals was what most caught my attention in "Bleak". Ed Barrett is overwhelming in his interpretation, which shines brightly and breaks through the darkest and most doomed environment, like a ray of hope. Everything is delivered with emotion, and above all, is entirely real. The ever overlapping instrumental accompanies all of this, growing and decreasing in intensity at the right times.
Read the full review here